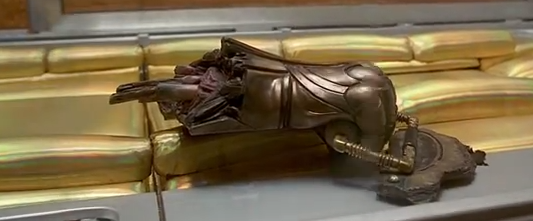 3D Bioprinting Future – An Example From the Fifth Element
Of cause it is just an example with flaws like they forgot to process the organs, but the idea is sound and is very quickly becoming a reality. Bioprinting will progress far faster than general understanding of the ramifications of the technology, according to analyst firm Gartner. Last year researchers at Cornell University demonstrated an ear printer, and San Diego firm Organovo unveiled work on printing human livers, with scientists at Heriot-Watt University in Scotland developing a way to print blobs of human embryonic stem cells.
Gartner research director Pete Basiliere said bioprinting initiatives are well-intentioned but raise questions about quality and control and the possible development of complex enhanced organs involving nonhuman cells.
"The day when 3D-bioprinted human organs are readily available is drawing closer, and will result in a complex debate involving a great many political, moral and financial interests," Basiliere said in a statement. William Dante of the Association of 3D Printing agrees: "More and more bioprinting will be used in every day medicine."
Even 3D printing of non-living medical devices, such as prosthetic limbs, could cause an explosion in demand for the technology over the next two years.
Outside the application of 3D printing in medicine, Gartner is forecasting that at least seven of the world's top 10 multichannel retailers will be using the technology by 2018. As well as consumers buying printers to output their own products, 3D copying and printing services will also emerge for high-end parts, not only in plastics but in ceramics, stainless steel, and cobalt and titanium alloys.