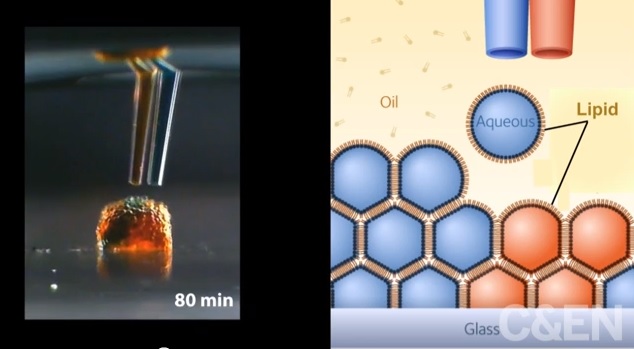 3D Printer Uses Microscopic Water Droplets That May Be Used For Tissue Engineering and Wound Healing
We know 3D printers build solid objects. But they also build liquid objects now, thanks to a research team at the University of Oxford. Watch this video as microscopic water-filled, lipid-coated droplets pop from a 3D printer's nozzles and stick to one another to form patterned structures.
The researchers envision the clusters' use in future tissue engineering. They also demonstrate the construction of a flower-like droplet network that curls into a sphere because of osmosis. This self-folding behavior, the research team contends, might be put to use in drug delivery systems someday.
For more info go to: http://cen.acs.org/articles/91/i14/Liquid-Scaffolds-3-D-Printer.html